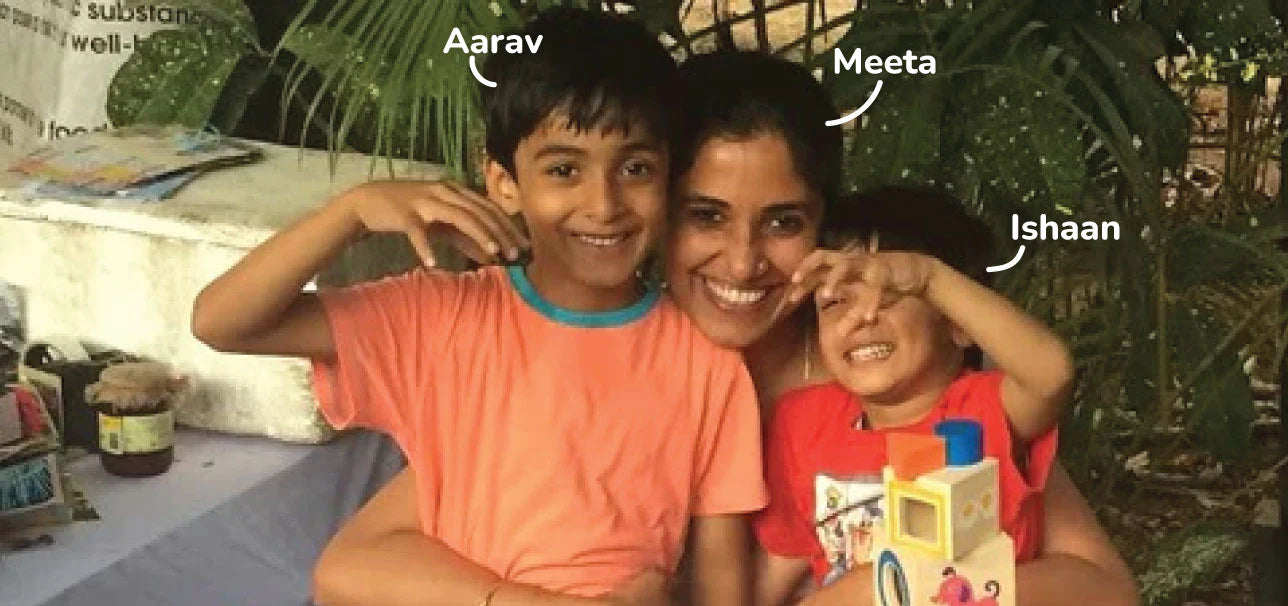 About Us
We are an Indian, mom-made toy brand passionate about making playtime development-friendly, child-safe, and sustainable. We believe that play is 90% child and 10% toy.
shumee was founded in 2014 by Meeta Sharma Gupta. An alumna of IIT Delhi and Harvard, she returned to India after a long stint in the US to raise her two boys. The journey of shumee was inspired by seeing her two boys play and engage with simple wooden toys.  The art and craft of designing toys and kids products was a step into the unknown but it has been a rewarding journey as she truly believes in the philosophy of letting a child explore and grow naturally. 
Why Choose Us
As parents, we are obsessed with educational toys and getting our children to learn from a very early age. What we forget is that children thrive best in free, open environments where rules and instructions play a minimal role and there are no expected outcomes.
We design engaging, open ended wooden toys, games, and activity boxes for ages 0 to 6. Every shumee toy is handcrafted by local artisans using natural materials and non-toxic colours. The toy should never overpower or guide the child; the child should be the driver of the play experience and learning. Our toys are designed based on this philosophy.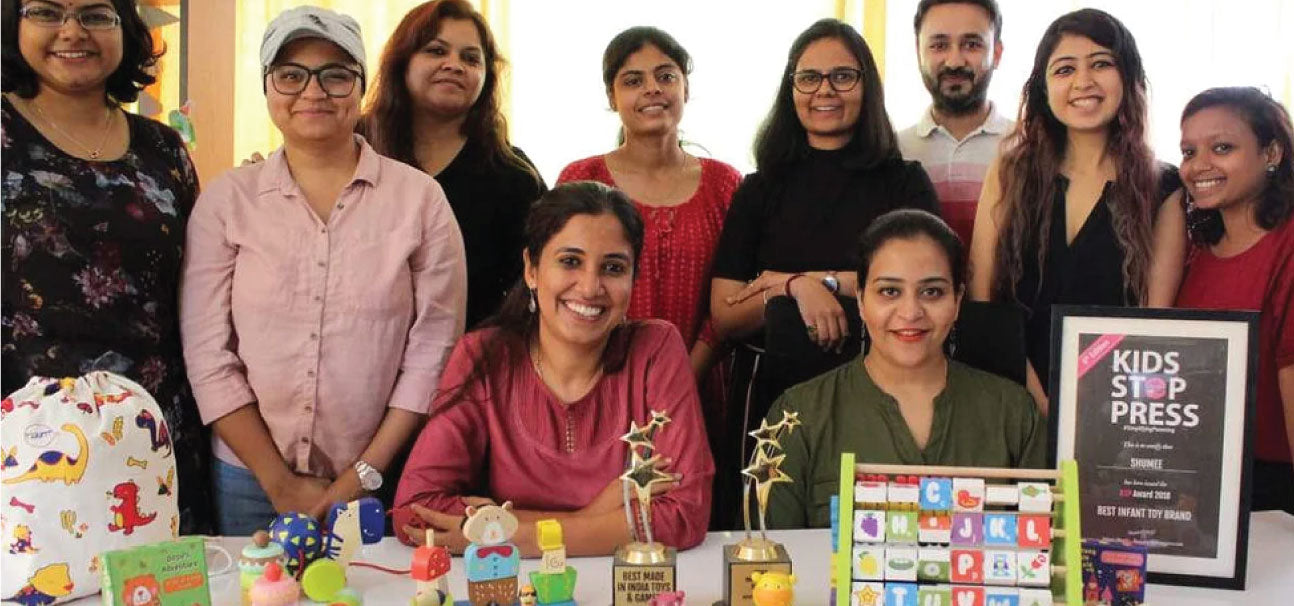 How Our Toys are Designed
Today, we have moved away from the simple, open-ended toys of our childhood to electronic ones that "tell" the child how to think or repeat predetermined outcomes. Many toys are also made of plastic and contain chemicals harmful to our kids and the earth.
At shumee, our attempt is to bypass all these problems. Our toys, games, and puzzles are designed to be simple and open-ended, engaging kids in meaningful ways without taking away the simple joy of play. Let children play—learning will happen along the way!
We answer these questions before designing every toy:
Can the child play with this toy multiple times over and not get bored?
Does this toy allow for the child to be creative and imaginative?
Can this toy encourage independent and collaborative play?
Our Manufacturing Process
The choices we make today, decide what kind of world we can leave for our children and their tomorrow. At shumee, we firmly believe in sustainable manufacturing.

Eco-friendly: Our toys are made of natural materials such as wood and cotton and never contain batteries, plastic, or electronics.

Child-safe: We use only water-based paints (no lead or other toxics) and beeswax for our polish. Our toys are ASTM-certified for safety and quality.
Made in India: Every shumee toy is designed by our in-house creators and handcrafted by local artisan partners.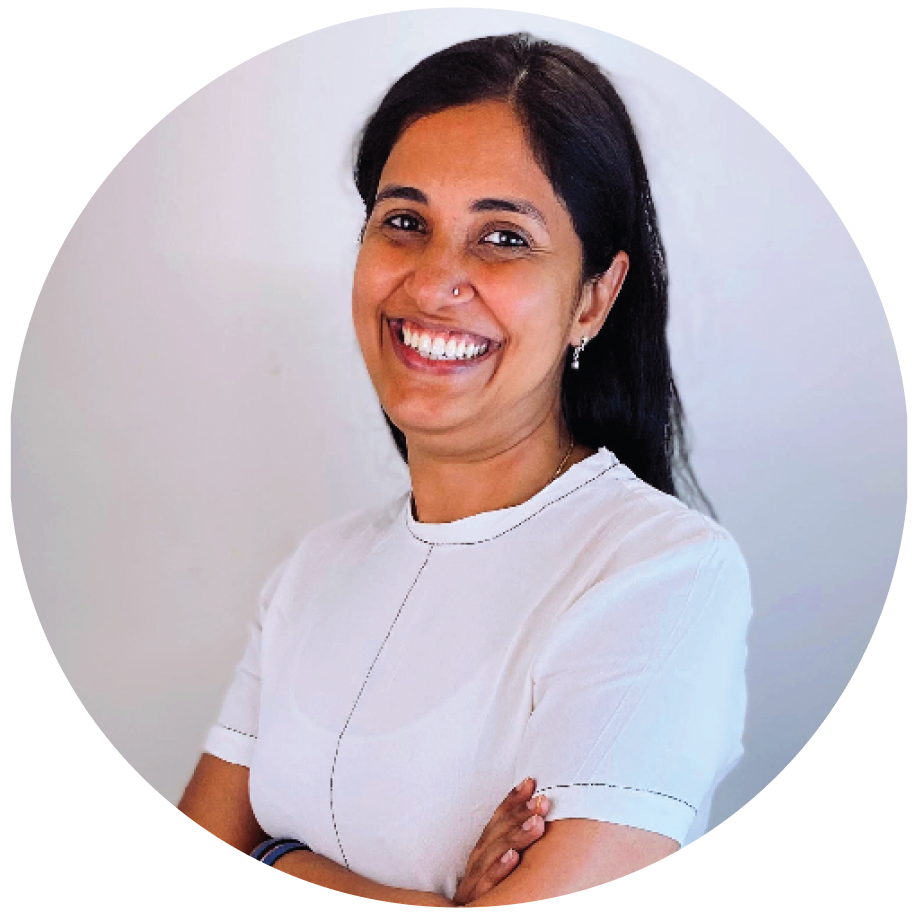 Meet our founder
Before venturing out as an entrepreneur, Meeta was a researcher with IBM TJ Watson, US where her research focused primarily on computer architecture and systems design. She has a PhD from Harvard University, MS from the University of Southern California, and B.Tech in EE from IIT Delhi.
Read her interview with YourStory
For media queries, careers & collaboration, please write to her directly: meeta@shumee.in